Neighbours Cast get wet for ALS.
The ALS Ice Bucket Challenge has been sweeping the world raising much needed funding for research into amyotrophic lateral sclerosis. In the UK participants donate funds to the Motor Neurone Disease Association.
For the uninitiated the challenge involves dumping a bucket of icy water over the participant's head. The participant, ideally,  also makes a donation toward research.
Saskia Hampele (Georgia Brooks in Neighbours) nominated me to Thanks Rebekah Elmaloglou, Harley Bonner and Tim Phillipps for the help. (If you look closely you can see Tim's reflected wave in the Grease Monkey's window as he films.)be involved and this is the result.
If you are nominated for the challenge join in and have some fun – but don't forget that the object is to raise money!
Check out Stefan Dennis and Rebekah Elmalogolou's combined challenge.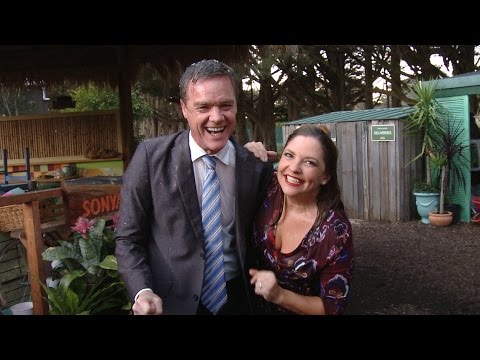 Here's some more from
Saskia Hampele   http://instagram.com/p/sB2L9BTXx6/ 
Ariel Kaplan http://instagram.com/p/sCG616rbvV/ 
and Scott Major.