Welcome to the re-launched AF.net website.  New look, new vibe and … well, it's just all-round new!
So, to catch you up on what's been happening around here:
2014 began with a bang, with New Years Eve seeing Alan treading the boards at the Stag Theatre in Sevenoaks, UK, playing another baddie: the "Sheriff of Nottingham" in the box-office record-breaking Robin Hood and the Babes in the Wood, starring alongside Andy Abraham from the X Factor, and 90's pop sensation Lolly, aka Anna Kumble.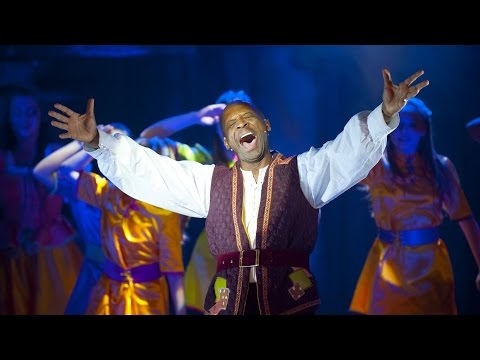 November/December last year was a busy time for Alan, as also leading into Panto season, Alan released the catchy and popular Christmas single "If You Want A Happy Christmas" with the Pacific Belles, which is still available via iTunes (if you haven't got it already!)
After a very successful season, Robin Hood and the Babes in the Wood finished on January 5, 2014 in the UK, and not long after Alan returned to Australian shores to continue his work on the much-loved Australian series Neighbours.
Which brings us to the milestone mentioned in this post's title.  No, it's not that this website has been operating for 12 years now (yep, it really has been that long!) – but good guess.  "What is it then?!" we hear you say!
Drumroll, please … The milestone mentioned is that 2014 marks Alan's 20th year of playing "Dr Karl Kennedy"!!  (And Jackie Woodburne's 20th year of playing "Susan Kennedy" as well!)
So, with the Kennedy's anniversary this year and Neighbours' 30th Anniversary next year … buckle up folks, it's going to be one 'ell of a ride!
Signing off for now, until next we speak …
Sally the Web Monkey
on behalf of Alan & the AF.net Team