The recent revamp of alanfletcher.net had one key goal in mind.
To improve and personalise my communication with friends, followers and supporters.
So far everything is running to plan beautifully.
Since updating alanfletcher.net and inviting people to subscribe to my website I have had over 150 people sign on. All these new subscribers received my first music blog featuring UK muso Denny Lloyd and including a free download of his song "Shadow.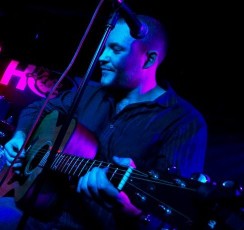 Denny Lloyd
12 subscribers have also received emailed birthday messages from me and I have mailed as autographed card as promised.
All my subscribers will shortly begin to receive my exclusive blog about life on and around Ramsay Street.
And, of course, all my subscribers get a hefty 20% of all non-digital product in the af.net store.
Thanks for the support and if you would like to subscribe just click here.