Get your copies of Alan's various albums, singles and merchandise right here from AlanFletcher.net!
Subscribers receive 15% discount on all non-ITunes products and 50% off Cameo Videos.
Check your latest AlanFletcher.net e-News for Promo Code to use at the checkout. (Can't find promo code? Email for one here.)
Not yet a Subscriber? Click here to receive discount code and lots of other benefits!
---
Especially  For Christmas.
A Personalised Video Shoutout through Cameo
You can order a cameo video from Alan for any occasion at
(Remember: Subscribers get a 50% discount on videos.)
---
A Personalised Christmas Card and Song
PLEASE NOTE: ORDERS RECEIVED AFTER 4PM ON DECEMBER 12, 2020 CANNOT BE GUARANTEED DELIVERY TO DESTINATIONS OUTSIDE AUSTRALIA BEFORE XMAS DAY.
Send a Christmas Card from Alan Fletcher (Dr Karl) to a friend or family member. The Perfect gift for any Neighbour's fan. (Includes Alan's  Song with the Pacific Belles " If You Want a Happy Christmas")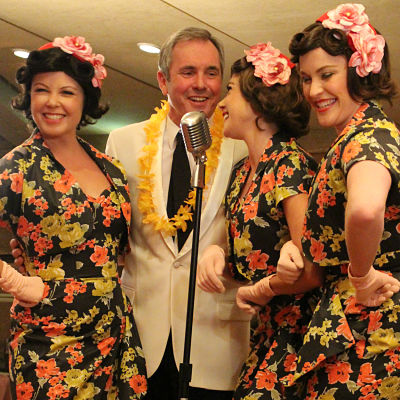 Please email me to nominate who the Card should be dedicated to and any other specific instructions. Email Alan Link
GET YOUR MUSIC ON AUTOGRAPHED CD 
Alan will personalise your CD's if you wish.
Please leave instructions for autographs in the PayPal checkout when prompted.
GET YOUR MUSIC AS A DIGITAL DOWNLOAD via iTUNES
FOR DIGITAL SHOP IN AUSTRALIAN DOLLARS CLICK HERE
Preview of music tracks available on ITunes or here.
Any queries on ordering please email mail@alanfletcher.net