2016 has been an amazingly eventful and exciting year for me.
In conjunction with Red Touch Media I succeeded in getting  Travel/Photography show called Photo Number 6 into production for 8 episodes in 2017, co-produced a short film called Dying for a Laugh, recorded another monologue for the Second season of web series Shakespeare Republic and, of course, had another wonderful year working the best job imaginable….Neighbours. 
All the news below and don't forget to download free Christmas music at this link!
FREE CHRISTMAS MUSIC DOWNLOADS HERE
Neighbours

Another fun filled year of mayhem on the Neighbours' set with new cast joining, sadly some departures and some brilliant storylines. The year finished cloaked in the mystery of Dee Bliss returning promising to make the start to 2017 explosive. As we closed the year I witnessed some of the finest performances the show has ever seen being recorded. I guarantee they will reduce you to tears next year.
Of course Neighbours has a summer hiatus in Australia and the UK. To keep the interest going we created a series of short episodes called "Summer Stories". Written by Ben Nicholas (Stingray Timmins) and shot by our brilliant digital team, the episodes can be viewed on TenPlay in Australia at this link TENPLAY SUMMER STORIES
UK and other International viewers can see the episodes on the Neighbour's facebook page. NEIGHBOURS OFFICIAL FACEBOOK
Dying for a Laugh
I co-produced my first short film with close friends Stig Wemyss and Abbe Holmes of Mezzanine Productions. Starring legendary Australian comic actors Marty Fields and Darren Gilshenan the film will be around 13 minutes long and hit the festival circuit next year.
You can keep track of the film's progress at the Dying for a Laugh Facebook Page. Please visit and LIKE us.
Photo Number 6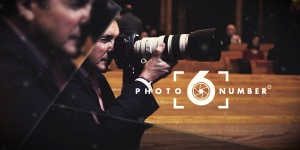 I started the year creating a pilot for a new Travel/Photography show called Photo Number 6 with Red Touch Media. In each episode of the programme I seek out and photograph 5 distinct experiences throughout the world and select one photo to sum up each of those experiences. THEN, I must select just one photo to sum up the whole trip – Photo Number 6.
The brilliant news is that we go into production of 8 one hour episodes in April 2017. I am beyond excited about this opportunity to combine two of my passions – travel and photography. I will be making regular updates on filming progress and hope you will get involved through social media and alanfletcher.net
Shakespeare Republic

Some of you may know I was one of six performers who contributed a Shakespeare monologue to the first season of a web series produced by Shakespeare Republic. The reaction to this series internationally was phenomenal. We were accepted into 22 film festivals winning 8 awards.
Season 2 of Shakespeare Republic has just been launched with the first video (Stephen Costan as Queen Margaret) live right now. My monologue (Jaques from As You Like It) will appear next year. Please keep an eye on the website http://shakespearerepublic.com
and you won't miss any of the news if you like our Facebook page
So that's that for 2016. I hope you have all had a brilliant year and, if not , 2017 brings joy, good health and happiness.
FLETCH
P.S Don't forget to download free Christmas music at this link!
FREE CHRISTMAS MUSIC DOWNLOADS HERE
P.P.S.  I am always asked what is my favourite episode of Neighbours. In past years I have struggled to choose but not anymore! Episode 7000 from 2014 takes the cake! Winning and losing money, collecting lemons for lemon curd and getting nude over at Toadies made for an hysterical romp! If you have never seen this episode or would like to re-visit it you can watch the official video here: