Two Deaths. Two Shock Returns.
From Monday April 4 Neighbours is promising viewers one of the biggest weeks in the show's history. For many months the entire production team has worked overtime to craft and shoot a series of episodes that will shake Erinsborough to the core.
Who will die as disaster strikes? Why has Sarah Beaumont, Erinsborough's notorious home wrecker, returned? Georgia Brooks is back, what does that mean for Kyle? Who are the two mysterious strangers who arrive in this dramatic week?
Special one hour episodes have been created to fully explore these momentous stories. In the UK Channel FIVE will screen a special one hour episode at 10pm on Monday 4th April. In Australia Channel ELEVEN will have a special one hour episode for fans screening from 6:30 to 7:30pm on April 5.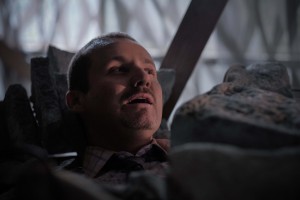 Why are these episodes so special?
To quote the show's executive producer Jason Herbison:
"Every episode next week sees brand new stories unfold, including returning characters, mysterious strangers and jeopardy for all our beloved favourites. The fallout will be felt for months to come."
Here is a sneak peak of what's in store. Please don't miss these episodes if you love Neighbours. When the cast and crew viewed them several weeks ago there was not a dry eye in the house!
(YouTube clip may not play outside Australia. UK viewers can read all about Hotel Death Trap at this link:)