Last night I had the pleasure of seeing two of my Neighbour's work mates create moving and powerful performances on stage in Melbourne. They appear in the title roles of the play "Frankie and Johnny in the clair de lune" written by Terrence McNally.
Kate Kendall (Frankie) and Damien Richardson (Johnny) are actors loved by viewers of Neighbours, she for her depiction of Lauren Turner , he as Gary Canning.
However, both of these talented performers also have television, film and theatre credits that establish them as amongst the most versatile and accomplished performers in our industry.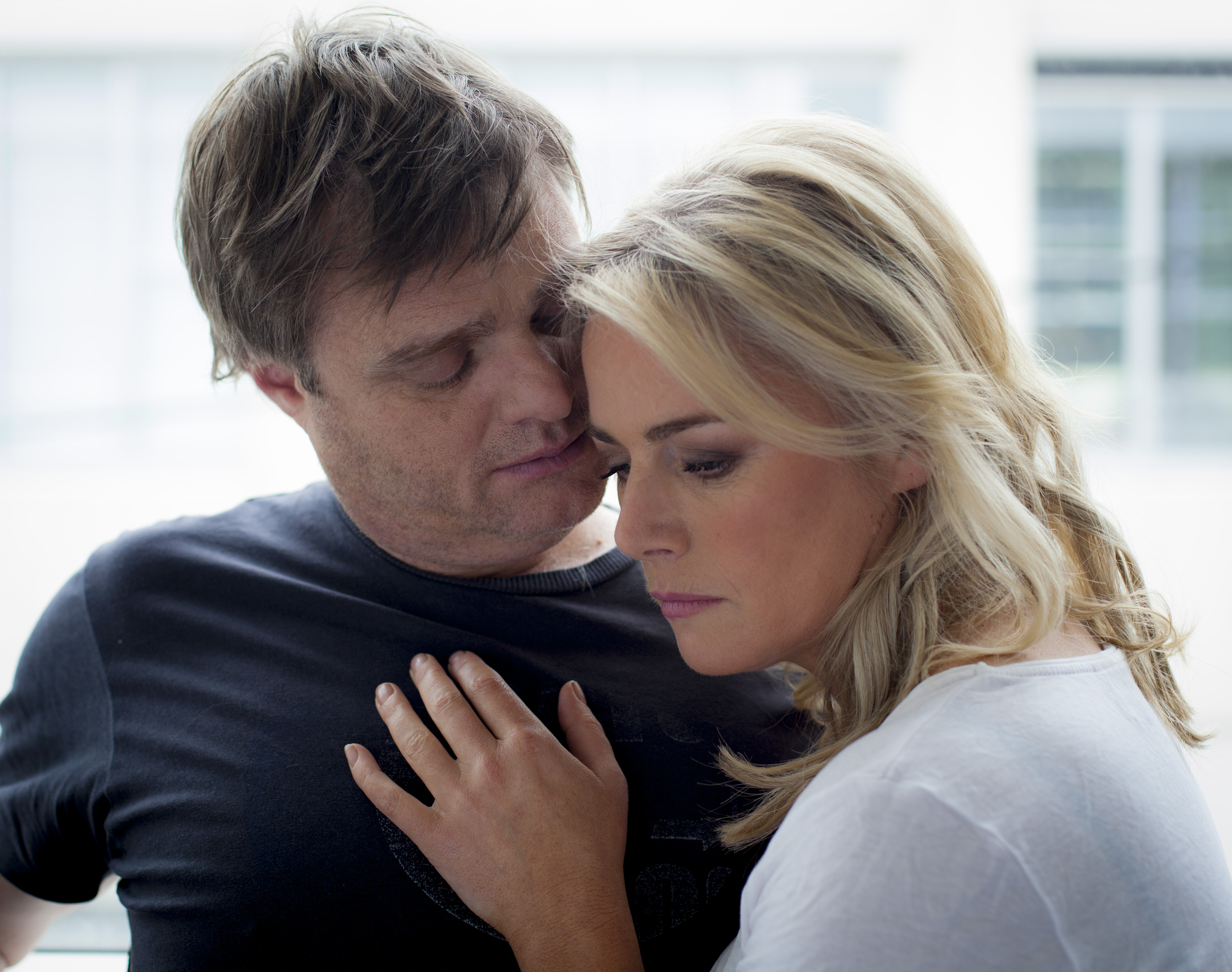 The play is brilliantly directed by another much loved member of the Neighbour's cast Colette Mann (Sheila Canning).
The script  deals with love and the search for intimacy and connection between two people. From an evening of casual sex Johnny is convinced he has discovered his soul mate whilst Frankie is unconvinced and troubled by his intensity. Their passionate, fiery and intense journey to an understanding about each other and themselves is simply riveting.
I write to encourage everyone to see this play before it closes on November 29 because it presents a rare opportunity to see excellent work directed and performed at the highest level.
Bookings and more information available here: Frankie and Johnny – 45 Downstairs

Please note this performance contains full frontal nudity, coarse language and strong sex scenes.
Here is a review from the Herald Sun in Melbourne: REVIEW