Aimee Francis
I first came upon Aimee Francis when I first started blogging on music. I saw her at a gig supporting one of my favourite power rock bands Dallas Frasca. I was immediately struck by Aimee's brutally honest lyrics and 'take no prisoners' soul filled voice.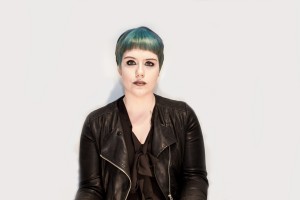 I interviewed her at the time but didn't complete a blog on her then. AND I am so glad I didn't because I can now bring you Aimee's music right on the threshold of a UK tour and the release of her latest single BONNIE and CLYDE that has me in raptures. Have a listen to this wonderful song.
FREE DOWNLOAD
If you love the clip download the song here:
[gmedia id=94]
(In some browsers, when you click on the download button you will be taken to a new window. Just right click on the track in this window to download.)
Aimee's has a reputation for strong rock with honest emotive lyrics. She has also gifted my subscribers a song called 'Can't You See'  that perfectly illustrates her style and passion.
[gmedia id=92]
There is so much to admire about her spirit and her work. She was playing guitar at 10, drums at 12 and gigging at 15. After a stint at music college she spent time in the United States, the UK and then back in Sydney. Her unshakeable drive and great talent has got her to a point where her music displays a maturity and self-awareness that promises so much. Interestingly she has always played alone, everything you get is pure Aimee!
UK and Irish subscribers can see Aimee live at these gigs.
July 12 – Troubadour, London
July 13 – The Vault, Putney
July 14 – The Roadhouse, Birmingham
July 15-17 – L Fest, Staffordshire
July 18 – The Cavern Club, Liverpool
July 22 –  The Venue, Lymm
July 23 – The Lounge – Northenden, Manchester
August 8 – Whelans, Dublin
August 27 – The Zanzibar Club, Liverpool
August 28 – Verve Bar, Leeds
Please try and catch her gigs in the UK and follow the links below to explore her music.
https://www.facebook.com/aimeefrancismusic
https://twitter.com/aimee_francis